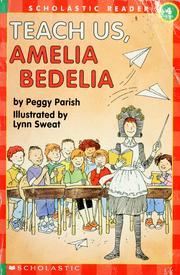 I have always loved Amelia Bedelia. It takes clever puns and double meanings to a whole new second grade level. I particularly remember a hilarious scene at the beginning of a story where dear Amelia Bedlia must run to the phone.
I've searched and searched for this book. Let's face it. For me it shouldn't have been that hard to find. Today, I flipped through
Teach Us, Amelia Bedelia
and found the picture of Amelia racing to the phone. (Not as hilarious as I remember it, but precious none the less.)
This Valentine's Day, I have been reunited with a long-lost love.